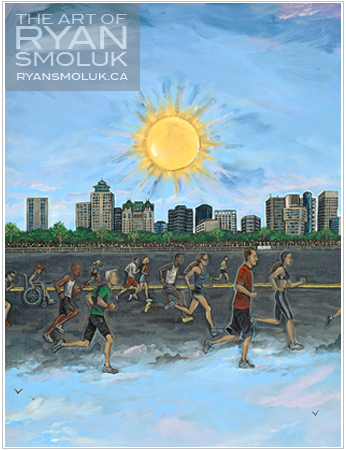 ABOUT THE ARTWORK
In this depiction, the artist shows people of many different abilities, of a community working together. Notice the sky beneath the runners' feet. This illusion creates a dreamlike state of floating on air that comes with intense concentration and physical exertion. Individually we are all alone but by working together as a team we can set goals and achieve our dreams.

Acrylic Giclée Canvas
a) 18 x 24 inches, $240
b) 10.5 x 13 inches, $110

Contact Ryan by mail, phone, or email to inquire about purchasing this painting.