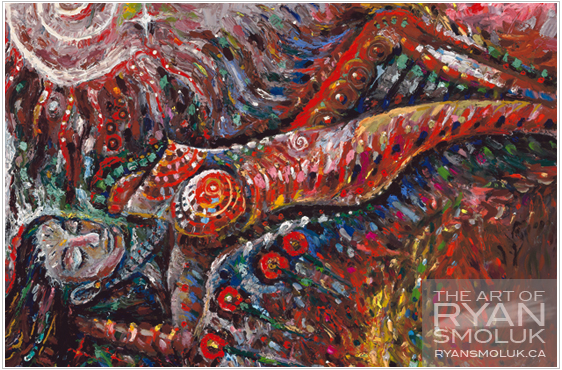 ABOUT THE ARTWORK
Painted from a nude model, done in a contemporary style. This piece sets a mood while very peaceful, it is also energetic. I tried to create a timeless and expressive piece. I enjoyed the pleasing contrast of the vibrant red and blues. Sophia is a celebration of the beautiful female body in all its aspects.

Oil & Acrylic Giclée Canvas
40 x 32 inches

Contact Ryan by mail, phone, or email to inquire about purchasing this painting.